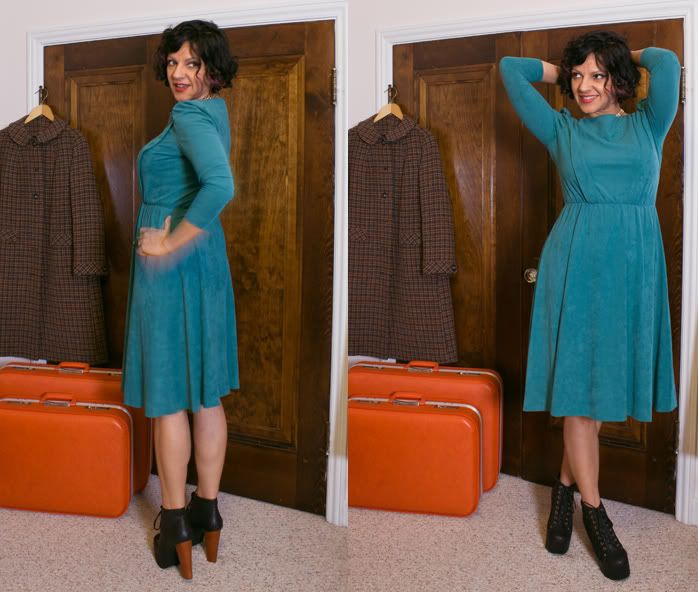 everyone knows how much a new dress or pair of shoes can have the power to completely change the way you feel and carry yourself. but, what if you had the shoes and the dress - what kind of transformative power could an entire outfit like that have? enormous amounts!
i've been thinking about this a lot lately as 2012 fast approaches and i hope to transform not only my wardrobe - but my entire life - to better reflect who i am at this point in my life. i am so ready to take the steps i need for 2012 to be the most magical & fulfilling year of my life. and, with two orange suitcases full of amazing vintage frocks and a pair of new black lita's (both xmas gifts from my sweetie...) i feel pretty unstoppable right now - like i've got a new set of armor, it fits perfectly, and anything's possible.
i hope your resolutions and positive energy are building and that you've found your own special armor to put you in that "unstoppable" frame of mind. make this the year you finally become the person you've always dreamed of being... i know you can do it - don't be afraid to shine!
xoxo
☆

c. emilia

☆
*outfit details: vintage turquoise microsuede dress // black jeffrey campbell "lita" // vintage gold necklace