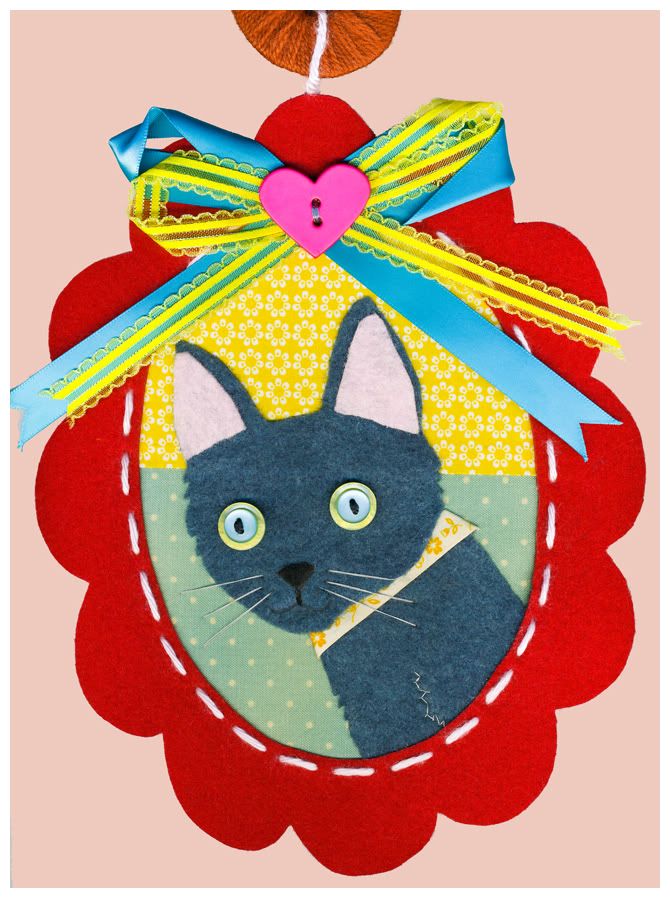 after a long struggle with materials and more mistakes than you can imagine, i managed to grant my own christmas wish last night when i finally finished misha's pet portrait!
last week, i posted pics of my other cats' portraits (all commissioned) and wrote about how i was in the process of attempting my own felt portrait for our newest kitty, since the artist is no longer making them. it was a long and difficult process trying to match the other four portraits and although i'm happy with the result, it also seems to stand out next to the others. i figure it probably looks more like slughunter's first portraits - when she was first starting to refine her style. the ones she made for my cats were among the last she ever created so they're really complex and detailed compared to my super stylized attempt.
in the end, i think it fits it nicely and misha is just thrilled to finally have her very own portrait among the others. take a look at all five portraits together compared to their real life pics:

pictured left to right: osho, tima, sasha, ravi & misha
pretty cute, i've got to say!!