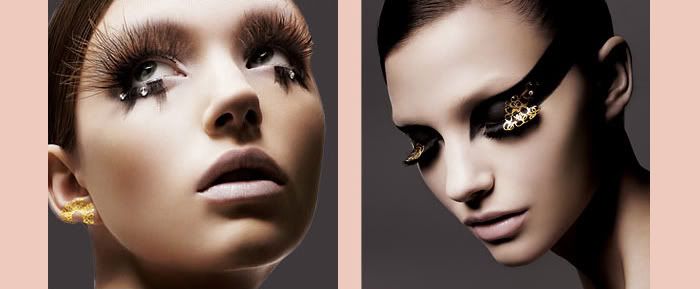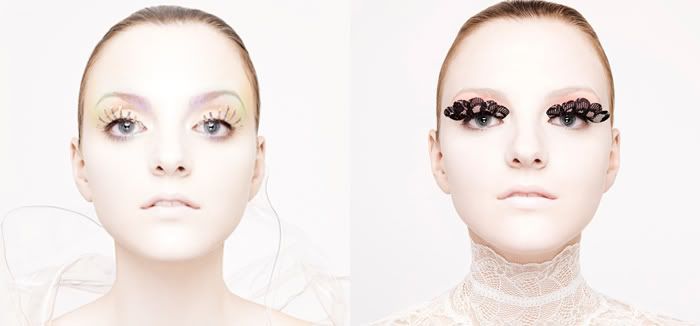 i've been in love with shu uemera's incredible, wondrous, fantastical false eyelashes for years now but never dreamed i'd someday have my own pair. these lashes take makeup to the level of fine art and open up the possibility of human expression in a way i could have never imagined.
beyond makeup as a beauty enhancer, these lashes become accessories to the bigger picture by inviting color, shape & texture into the realm of the eyes & face and encouraging some wild experimentation with eye makeup to further enhance them. shu uemera's lashes make me remember that fashion is about having fun and experimenting and the push to discover more about yourself. it's about feeling the joy of being alive and having an opportunity to express yourself every single day of your life. sometimes it's easy to forget that.
you can imagine how thrilled i was to find my very own pair of shu uemera falsies in my stocking christmas morning!! they aren't as elaborate as any of the ones pictured above - by any means - but they are super cute and fun and i'm so excited to put together an outfit to try them out along with my new lime crime lippy.
i hope everyone is having fun playing with their new toys!