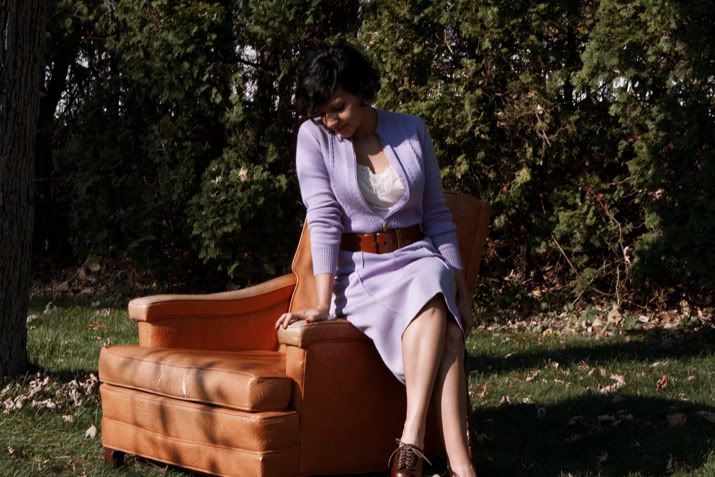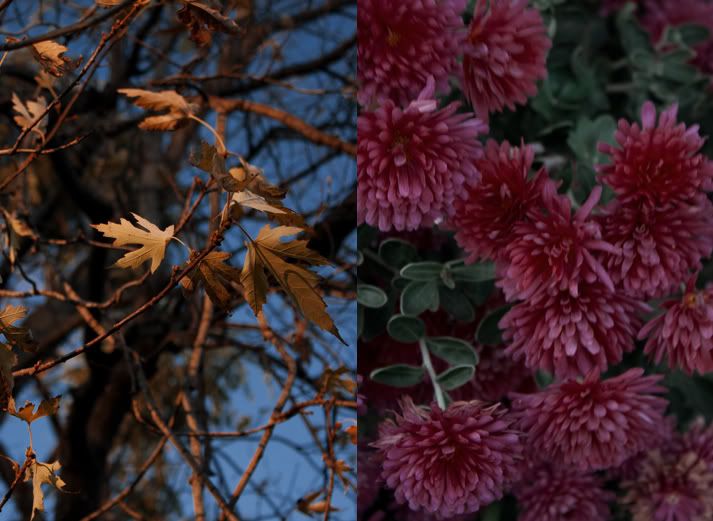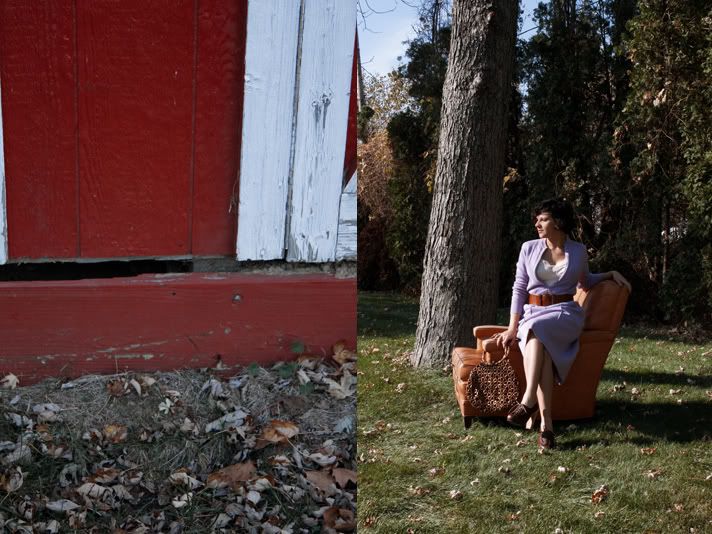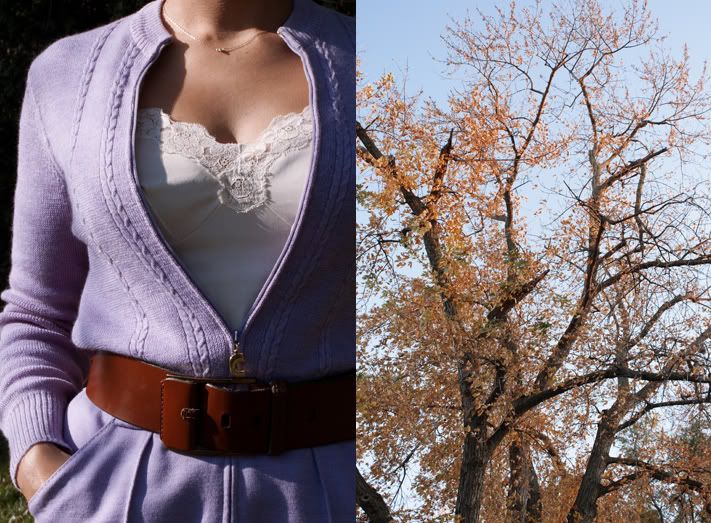 here are a few pics i snapped in my back yard earlier this week before that crazy indian summer weather hit.
i'm wearing the most fabulous vintage lavender knit dress, which is available in the shop now. it is so comfortable & cozy and the most beautiful shade of purple you've ever seen - it mixes so well with all those yellows, oranges and browns of the falling leaves and adds just the right pop of color to the autumn landscape.
it goes rather perfectly with my big orange reading chair - don't you think? this chair lives on our porch all year long and i drag it out to read, crochet or drink tea by the maple tree on sunny days. autumn is the best time for this but
there aren't too many more days left for me to sit in my big orange chair and daydream while watching the clouds float by. maybe i'll be lucky enough to have one or two more chances this month before winter weather sets in.
i hope you are enjoying your week so far!