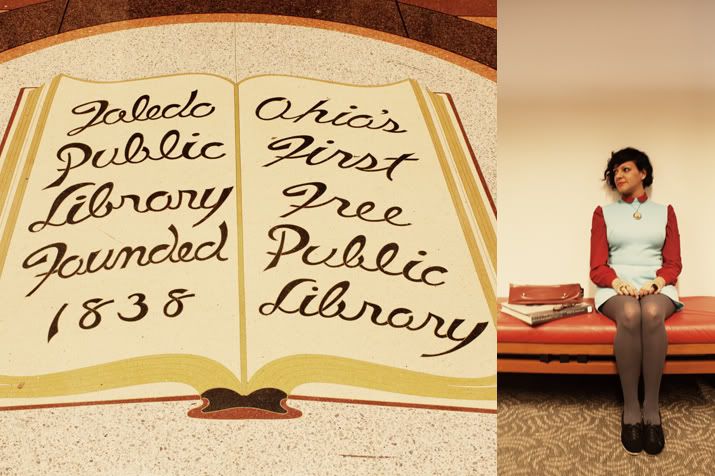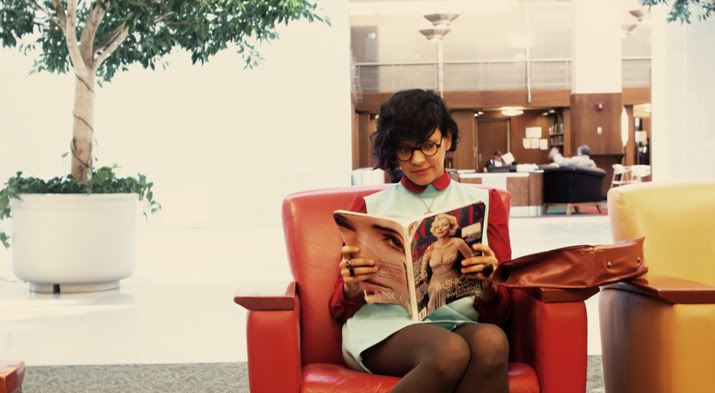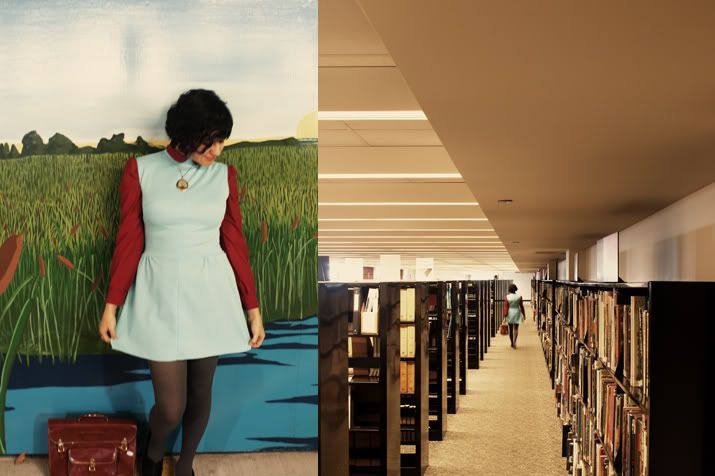 i wasn't kidding last week when i said all those adorable schoolgirl-inspired dresses in the shop were making me excited for a trip to the library.
i couldn't wait to get there to look for books on crochet, check out some graphic novels, and peruse this month's fashion magazines!
can you believe how beautiful, tranquil, lush and bright this space is? the main toledo public library building downtown is truly fantastic and one of my most favorite places in the whole city. check out all those magnificent plants & trees by the reading areas, gorgeous illustrated terrazzo tiles, and the exquisite dale chihuly piece sitting right in the middle of it all! i could hardly believe my eyes when i first came to visit this library - dale chihuly has been one of my favorite artists for as long as i can remember and, on more than one occasion, his work has changed me forever. it makes sense to me now that this piece lives here considering that toledo is the "glass city" and dale chihuly is the glass master.
this is my schoolgirl outfit of choice - if i had to wear a uniform all over again (yep, twelve years of catholic school right here) i would hope that it would look exactly like this. i don't think i'd have minded school as much if i got to pair this darling aqua jumper with all sorts of shirts underneath and/or skirts over top every day - uniforms should be fashionable and fun, don't you think?
☆

cristina emilia

☆
*outfit details: aqua mini dress/ jumper - vintage, shortened // red long sleeve blouse - vintage // gray ribbed tights - dkny // black suede flats - vintage // brown leather satchel - vintage // locket - the black apple // rings - forever 21