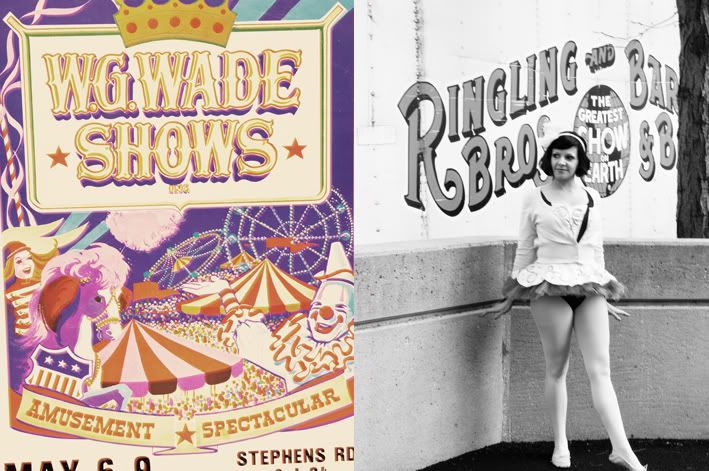 circus girl image (upper right) by todd bates
here i am next to my muse and inspiration behind this year's halloween costume - the beautiful ringling bros. & barnum and bailey circus girl pictured above and captured by photographer todd bates.
isn't she absolutely beautiful? i don't remember how i ran across her picture but i was immediately mesmerized by her and her expression and wondered more than ever what it would really be like to live and travel with the circus. my authentic
vintage circus costume was acquired this summer at a yard sale - i almost died when i saw it and couldn't believe it actually fit.
i couldn't believe my further luck when i found out the ringling bros. circus would be performing in toledo this halloween weekend - what a crazy coincidence! i just had to snap some pics for the full effect and added a few shots of my circus memorabilia for a little circus montage.
i spent all day saturday running around in this thing and most of today - i never want to take it off! don't think it didn't cross my mind to just sneak into the circus with my costume to join up and run away with them - but, i figure i should stick to working on one dream at a time and i've already got my little vintage shop. :o)
happy tricking & treating!