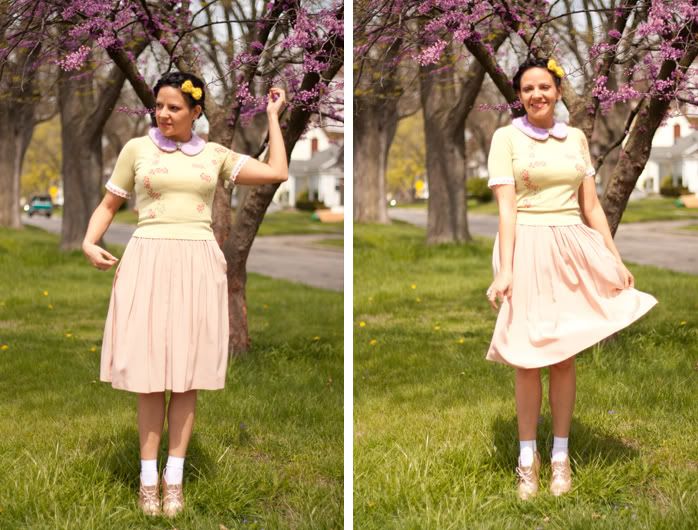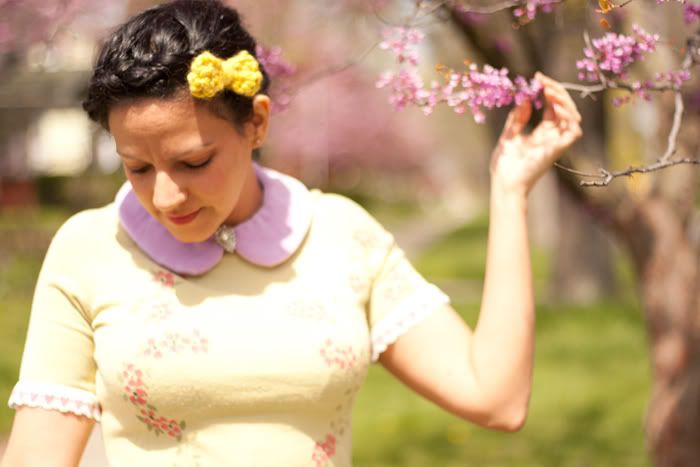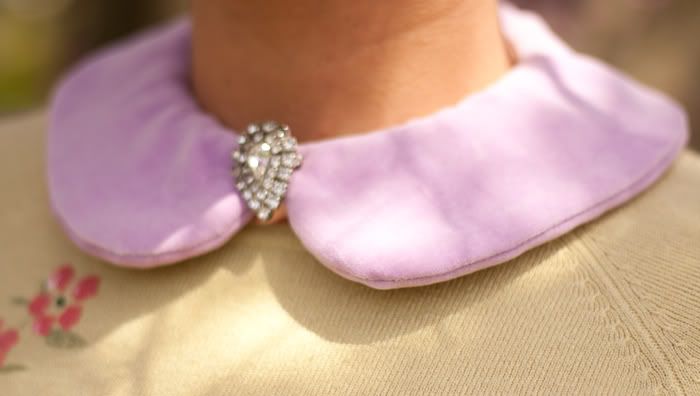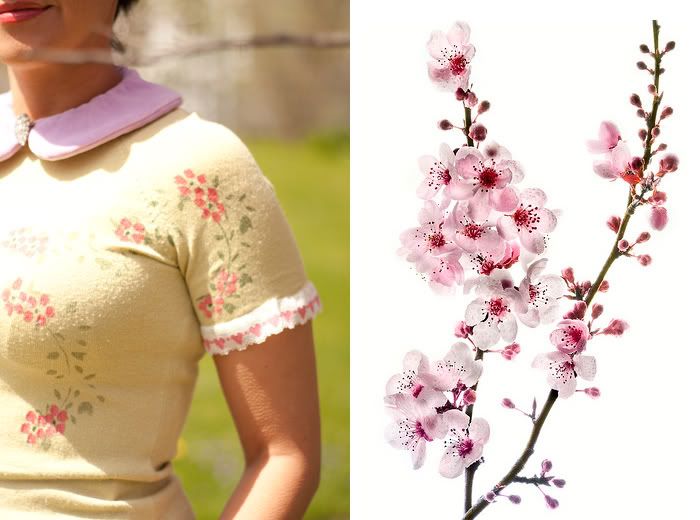 i may not be the original 'cherry blossom girl' but today i was definitely channeling a bit of that lovely energy & inspiration as i wore my reconstructed cherry blossom knit top and spent the day amongst the flowers. having lived in washington, dc for 8 years, cherry blossom season became a big deal for me, not to mention that it's always made me absolutely giddy to have the trees in full bloom around my birthday. i've been taking full advantage of every sunny day we've had lately to picnic & relax under the blooms as much as i can before they're gone.
as soon as i saw this floral knit top at the thrift store, i knew i'd be able give it a quick makeover to really make it shine. i cut off the sleeves and hemmed them before adding an adorable vintage lace pink heart trim for the sweetest little touch. i paired the green floral top with a lightweight nude/pink pleated skirt, my champagne glitter booties and a few other recent diy's.
the lavender velvet detachable collar i made a couple of months back - at the same time as this one and used the same elegant musings tutorial. i chose the rounded pattern this time for a more classic peter pan collar and omitted the ribbons for the option of using different brooches & pins to fasten. the tiny crochet bow was made using the same people webs pattern here - i ended up making a few of these tiny bows in citron, white & baby blue for the spring season and really love incorporating them into my spring outfits!
it'll be thunderstorms here all weekend - i wonder how many flowers will be left after the showers?!
have a great weekend!