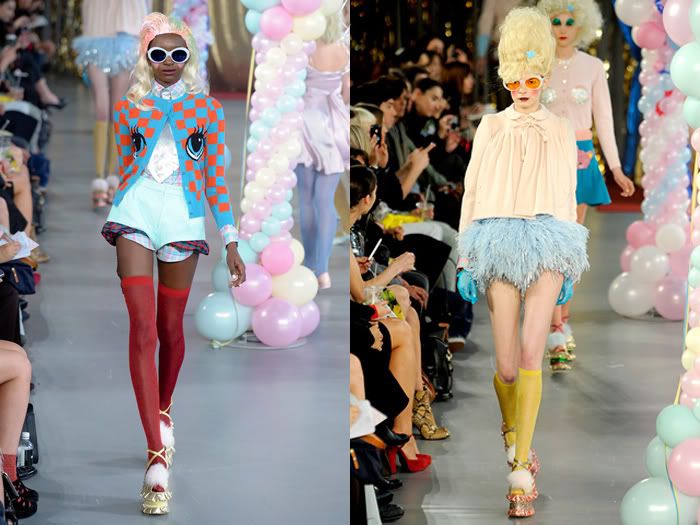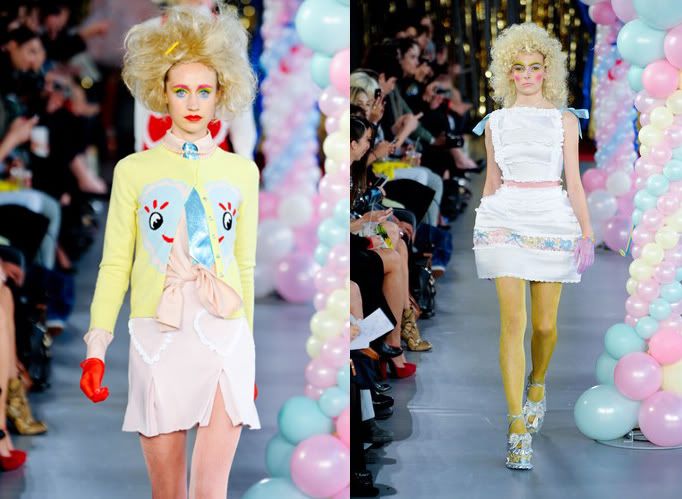 you've probably already seen pics of meadham kirchhoff's S/S 2012 collection floating around, but i just had to add my two cents in as this is one of the most exciting collections i have ever seen in my life, ever, and i'm pretty much in love with every single aspect of it down to the tiniest detail.
i don't even know where to start - the pastels, the bright colors, the stork feathers & pom-poms or the playful nods to harajuku girls, marie antionette and all those beloved lisa frank & sanrio stickers from my youth! this collection kinda makes my head explode - i want to wear every single piece of the collection so i can finally get a "deranged dolly" look going full swing. i am loving the pastel make-up and big, crazy hair as well and will definitely be borrowing heavily from these looks for spring (although probably toning it down a bit!)
i can't even fully articulate what about this collection has got me so gaga - it's so overwhelmingly pleasing that i'm pretty much speechless. it's just pretty much a perfect mixture of all the color, texture & imagery i love in life wrapped up & tied with gorgeous beaded bows & feather pom poms... *swoon*!
really, i can't say it enough - this collection kills me dead.