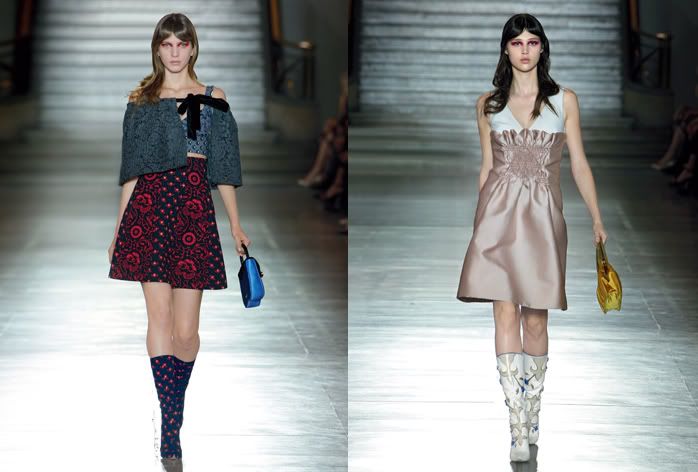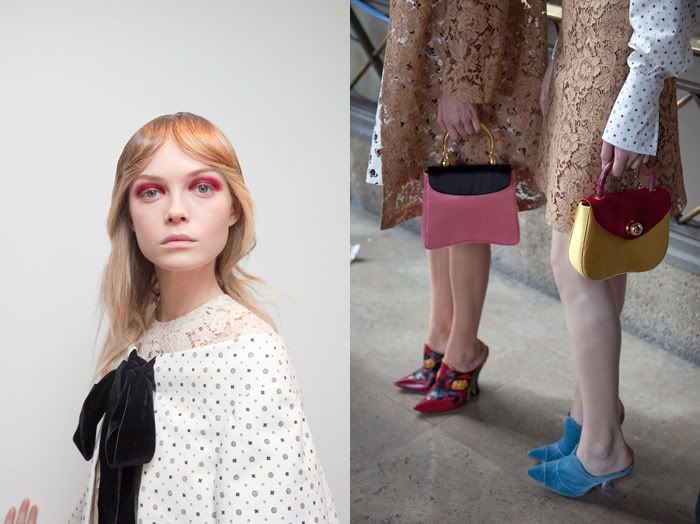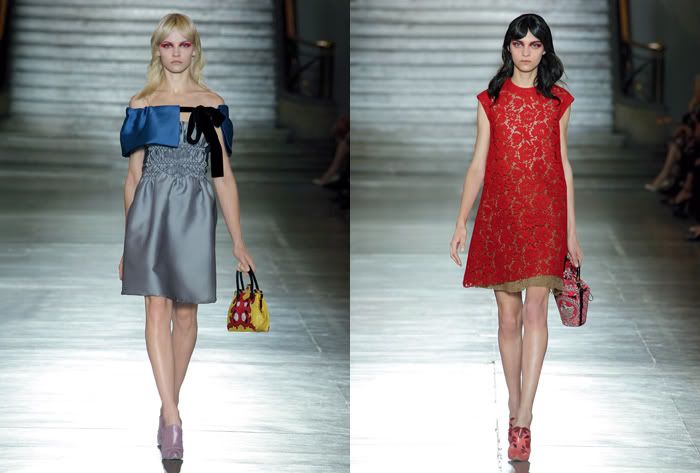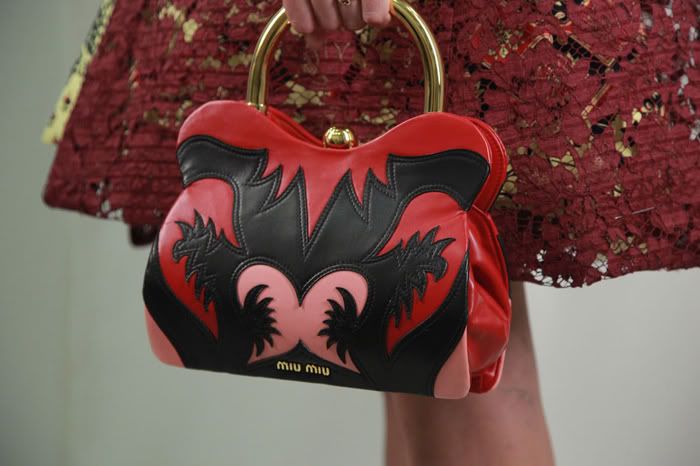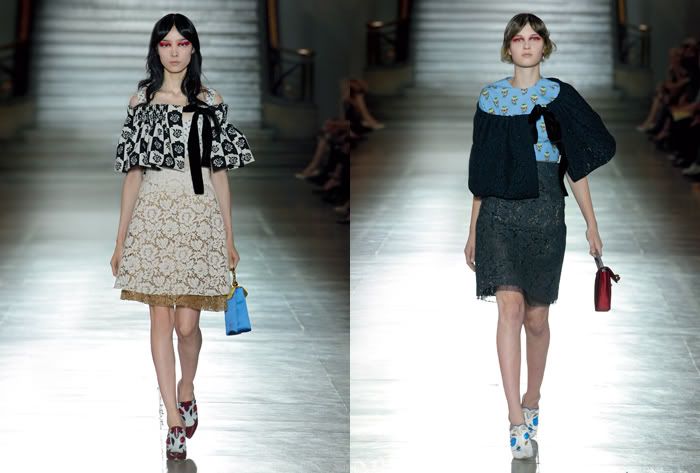 i am completely in love with miu miu's adorable off-the-shoulder capelets that were such a big part of her spring 2012 collection.
now that i've officially been bitten with the "make your own clothes" bug, i've been on the lookout for a simple diy garment project to tackle in between pleated skirts and thought a capelet might be just the perfect project.
a quick search brought me to this off the shoulder capelet diy tutorial on FtAshion so you know what i'll be making as soon as i have a few extra dollars for fabric & velvet ribbon! i particularly like the baby blue satin one w/ the navy velvet tie but also love that black & white patterned one - so cute!
i loved everything about this collection - not just the capelets - and fell especially hard for all those mules. i am loving the pink & red pair at the moment but that may just be valentine's day talking - on most days i think i'd go for the the blue velvet or pink satin pair... so girly! to tell you the truth, i'm actually not quite over miu miu's gold glitter peep-toe booties with pink suede from fall 2011 - too bad i can't figure out a way to diy all these amazing shoes!!!