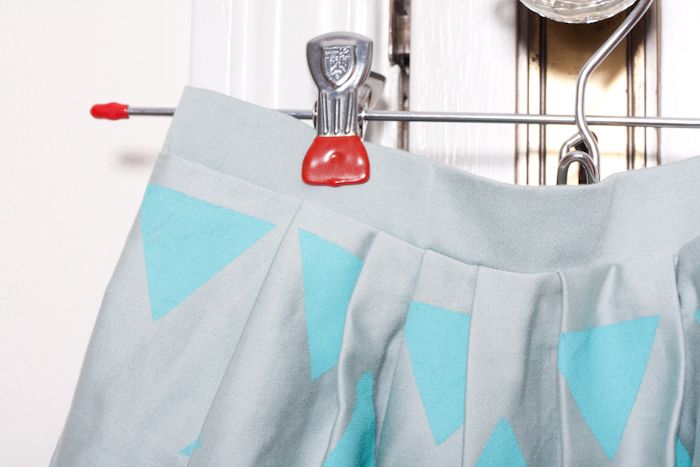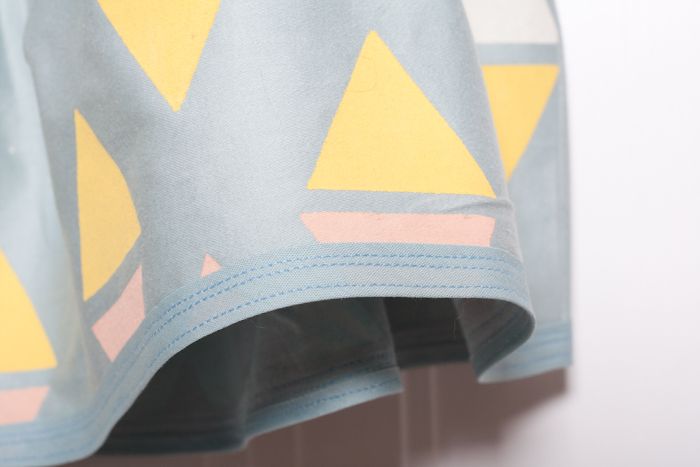 this weekend, i finished an adorable miniature version of the diy couture pleated skirts i've been making as a gift for my god-daughter amelia. i wanted it to be sort of a complimentary piece to my pierrot/pierrette-inspired skirt - i thought it would be so cute for her to have her very own harlequin-inspired skirt and maybe at some point when i visit seattle we could do a little photo shoot together. that would be so amazing!
making this skirt made me realize i absolutely love making children's clothes! they're so cute & tiny and it totally makes sense as i've always been drawn to making miniatures in every artistic medium i've tried. i couldn't believe how quickly this skirt whipped up after the initial dying and silk-screening process. i started out with the same fabric and used the same process as i did with my pierrot-inspired skirt but used a mixture of teal and pearl grey RIT dye to get that smokey blue/green hue.
i'm so excited to get this out in the mail to her although i think it might still be too big for her to wear. somehow, it ended up 2" bigger at the waist than i had anticipated so she might have wait until she's a bit older or maybe pin it for now.
either way, this definitely isn't going to be the last piece of clothing i make for her from scratch! i usually reconstruct things for her that i find at thrift stores, adding patches or silk-screen images, or i'll collect vintage children's clothing for her but i've never made her anything like this before. i'm really excited to enter into this new chapter of making her things by hand, the most special of things.